Andre lukasz – Z Racing competed at Mt Alma Hillclimb in his 1971 240 z he had a great result and won the class masque sports 2 to 3 liter, broke the hill record for the class which was held by Andre with a new time of 49.10. Over a second quicker than the old time and finished 4th outright in the top 12 shoot out for rear wheel drive cars, not bad for a 40 year old Datsun.  Only missing out on 3rd by 300 of a second, Andre's son Mitchell 17 also won his class in his Nissan 200sx road registered 3 to 4liter a great result as it was only his second attempt at Mt Alma and first run in the 200. Andre has used ULX 110 for about 8 years now and it is the reason the engine life of the car is so good.
Andre Lukasz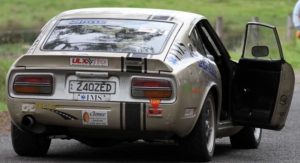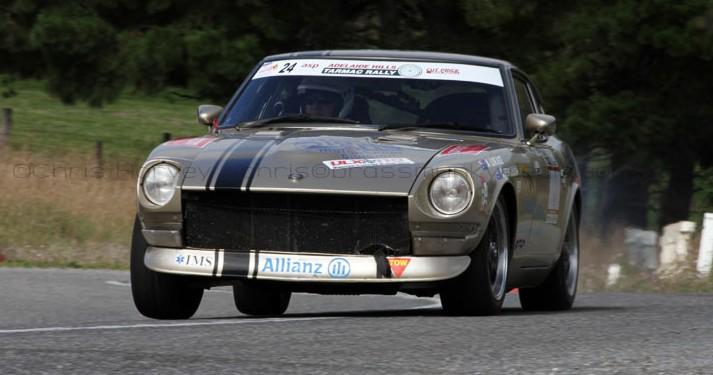 THE 2011 ASP ADELAIDE HILLS TARMAC RALLY PROVISIONAL RESULTS
Round one of the 2011 Australian Classic Tarmac Championship had three L's in the top three with André Lukasz and Chris Ferguson in their 1971 240Z in first place, Roger Lomman and Annie Bainbridge in the 1972 Z in second with Michael Lamprell and Adam Tillett's '64 Mustang in third.  Lukasz and Ferguson have been knocking on first place's door for a number of years now, and it was great to see them bring it home with a consistently quick drive, even though both Lomman and Lamprell were hot on their heels.